•PRESS ONLINE SIGN IN
Subscribe to Press Online
and/or Press Archives
•Subscribe to
Press paper edition
NEWS/PHOTOS INFO:
Death Notices
Public Notices
News Photo Pages
Choir Concerts, WinterFest, Sweetfest
Sports Photo Pages
PAHS Fall Sports





COMMUNITY:
Information
Lake Koronis
Recreational Trail
Hist. Museum
New: Village
Airport Info
Legislators

ARCHIVES:
Press Archives
Online Archives 05-06




Paynesville Area Online




Paynesville's
Sesquicentennial
Central Lakes Shopper

Paynesville Press
May 15, 2013...


SIGN IN OR SUBSCRIBE TO:
Press Online & Press Archives
Click on page above to read Press page in pdf format.
Adobe Reader is needed.

First Grade/Multi-age Choir Concert,
Middle School Choir Concert, WinterFest,
and Sweet Fest now up on picture pages.

Thank you for visiting.
Comments and suggestions are appreciated.

This site is designed and maintained by:
Paynesville Press
211 Washburne Ave., PO Box 54
Paynesville, MN 56362

320-243-3772 • 1-888-223-1371
Fax: 320-243-4492

E-mails:
News: editor@paynesvillepress.com

Advertising: adsales@paynesvillepress.com
ads@paynesvillepress.com

Classified Ads: classifieds@paynesvillepress.com

Subscription Info: circulation@paynesvillepress.com

Obituaries: reporter@paynesvillepress.com

Public Notices: graphics@paynesvillepress.com



Featured Website
May 2013:
City of Paynesville



MARKETPLACE:
Classifieds:
Online Businesses
Business Directory



SPECIAL SECTIONS:


Home Improvement 2013

Weddings 2013

SPECIAL NEWS SECTIONS:
Hunting Stories
Highway 23
Military Stories
Eating Disorders

Living in Middle East:
&nbspSaudi Arabia
&nbspUnited Arab Emirates



Receive an
Area Guide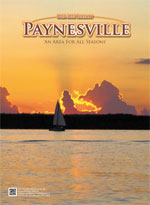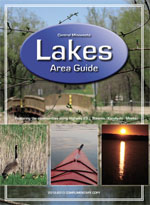 © 2013 Paynesville Press